The History of NASDAP
NASDAP was created after the 1996 after the salary communication round because AP's and DP's were removed from the Collective Contract as a named group.  Jenny Thomas and Allan Webb along with others were instrumental in beginning NASDAP. A newsletter was produced and invoices were sent out.
The Dunedin Conference was the first National Conference.  After that there were bi-ennial conferences and it has evolved like SPANZ.  There was concern for the next tier below principals. We needed a voice elsewhere.   We managed to get a voice at Payroll, NZQA and Leadership Groups and we started asking various people to come and talk to NASDAP executive meetings. We used to disseminate information through the newsletter which was posted to schools.  As technology developed a website seemed like a natural evolution.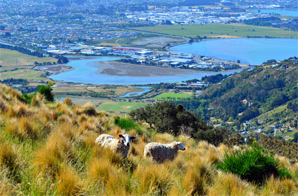 Questions often asked:
What do I get for paying the NASDAP fee?  
National Voice:  It is important to have a national voice.   We need to solidify our political voice. Seeding Money for Conferences and representatives on various committees.  Once people in positions of power knew we existed they were more inclined to get in touch with us. Communication between other DP's and AP's through a formalised network.  Networking is invaluable at NASDAP conferences especially for schools which are isolated.  Supporting each other is the main focus of using our money.
In the past there was a Scholarship was a prestigious award for AP's and DP's every year.  This was changed so that more AP's and DP's could benefit from the funds available. We decided we wanted to focus the organisation on opportunities for AP's and DP's, to develop both in their careers and in implementing ideas.  We wanted to provide opportunities for AP's and DP's to learn and we chose e-learning as the first Study Tour. This may need to be expanded in the future.  
Each of the regions have various meetings and mini conferences they organise.