A special invitation…
Kia ora koutou, I hope you are looking forward to NASDAP 2023 as much as I am!  The last few years of Covid drag seem to, hopefully, be moving behind us.  We know there is much to be done to move things forward for our staff and learners, but this conference is a chance to network; to find out what others have been doing; to find the courage to make some brave changes!  Let's meet at the new Tākina conference centre in Wellington… 
For the curious, courageous, change-makers!  
SEE YOU THERE! 
Lisa White, NASDAP President
National Association of Secondary Deputy & Assistant Principals 
Te rangapū ā motu mō ngā Tumuaki tuarua 
We support Deputy & Assistant Principals to develop their careers and implement new ideas. We provide opportunities for learning and regional meetups. Our conference provides us the welcome opportunity to meet together nationally on a biennial basis.

He kai kei aku ringa
There is food at the end of my hands" This whakataukī signifies resilience, empowerment and hope. It refers to one's ability to use the skills and resources they have to create success. It's about being responsible for the resources and capabilities one needs to grow and develop.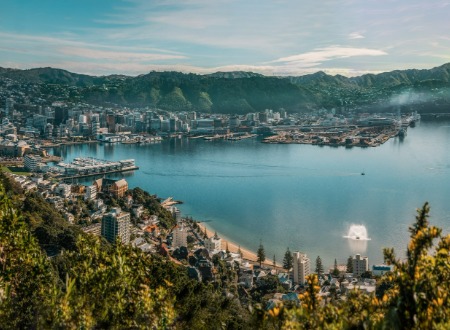 Bookmark the 2-4 August 2023
Follow us on Social Media and share the event #nasdap2023
REFLECT.
RECONNECT.
REJUVENATE.
Take some time for your professional self and join us in in the heart of Christchurch for the biennial NASDAP Conference!
Join us at the next NASDAP Conference will take place 9-11 August 2021 at the beautifully refurbished Christchurch Town Hall. This conference for Secondary Associate & Deputy Principals only happens every two years so be sure to mark it on your calendar and put it into your PD budget!
Check out the event website for more details. Registration opens in October 2020 but you can express your interest here anytime in order to receive event updates and reminders.
A call for innovative & interactive workshops will also open in October 2020 with a deadline of 31 March 2021. Read more here.
For any queries or interest in becoming a sponsor or exhibitor please call Event Manager Kerry South (Conferences & Events) at +64 4 282 1633 or email nasdap@confer.co.nz
Historical Conference Information
With 500 participants this was one of our biggest conferences. A special thanks to all our 2019 supporters especially Event Partner Family Zone (now Linewize by Family Zone) for your support.